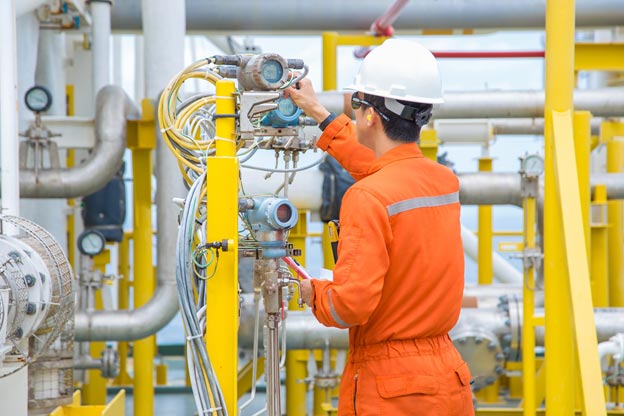 At Nakasawa we have focused our efforts on automatization, efficiency and measurement of operating parameters as the fundamental aspects to improve and guarantee success in our products and services. Therefore, all the components and instruments that make up the Super Matroid Heater and Super Matroid Cyclone are continuously monitored in real time by sensors that measure pressure, temperature, feedwater, fuel gas, and flue gas flow controllers, as well as steam flow and quality.
All data is collected and integrated into a state-of-the-art PLC and linked to a central database, and is accessible through an application that allows the user to view the current status of the steam generation and injection process in real time and on all mobile devices,
The data transmission can be executed directly through satellite technology by means of control loops with the measurement sensors, and using a software and/or application for remote visualization. In addition, the data transmission architecture can be adapted through the following means:
Scada System

Fiber Optics

Radio Signal

GSM Frequency (Cellular / Modem)
In addition to data availability, the Super Matroid Heater and Super Matroid Cyclone have a system for predicting steam injection parameter trends through mathematical algorithms for executing optimization actions.
Nakasawa has managed to notably improve the quality of the information, reducing the effort for its acquisition and processing; and above all allowing the training of technical personnel so that they can focus their talent on achieving a better analysis of the operation and the seeking continuous improvements.